JAKEMY JM-6107 79 in 1 Professional Hardware Screwdriver Set Electronics Repair Tools Ratchet Tool Set
100 in stock
Description:
JAKEMY JM-6107 79 in 1 Professional Hardware Screwdriver Set Electronics Repair Tools Ratchet Tool Set
Brand: JAKEMY

Model: JM-6107
Features:

Screwdriver bits are made by CR-V.
The socket surface is deal with high quality chrome-plated
6.35mm CR-V steel socket, extension bar 1/4 strong magnetic.
High quality steel, the overall increase hardness.
PP+TPR materiel handle makes it comfortable.
Suitable for operation in different angles.
Magenetic hexagon driver sockets
can change the bits more convenient and fast.
Specifications:

Material: PP & TPR & CR-V steel
Hardness: H.R.C. 50~52°centigrade

Configuration table:

9 x 1/4' CR-V sockets
35 x CR-V Black Nickel Plated bits(6.3x 28mm )
30 x CR-V White Nickel Plated bits(4 x 28mm)
1 x Extension bar(H4 x 100mm)
1 x 1/4' Marble connector
2 x 6107 Handles (115mm, 150mm)

Package includes:

1 x JAKEMY JM-6107 79 in 1 Professional Hardware Screwdriver Set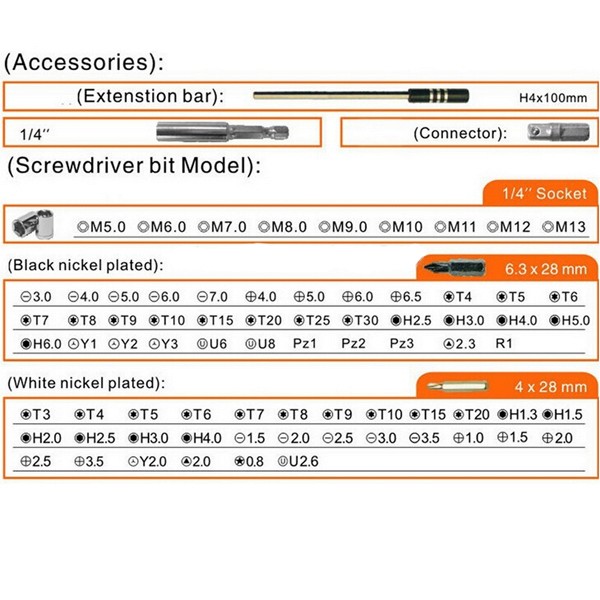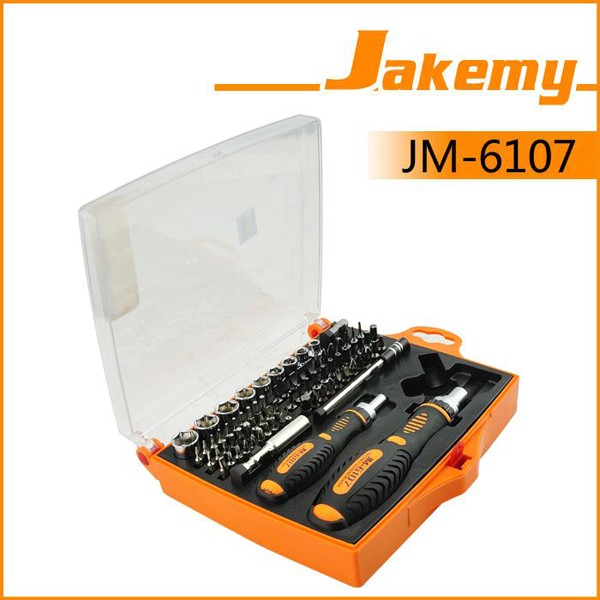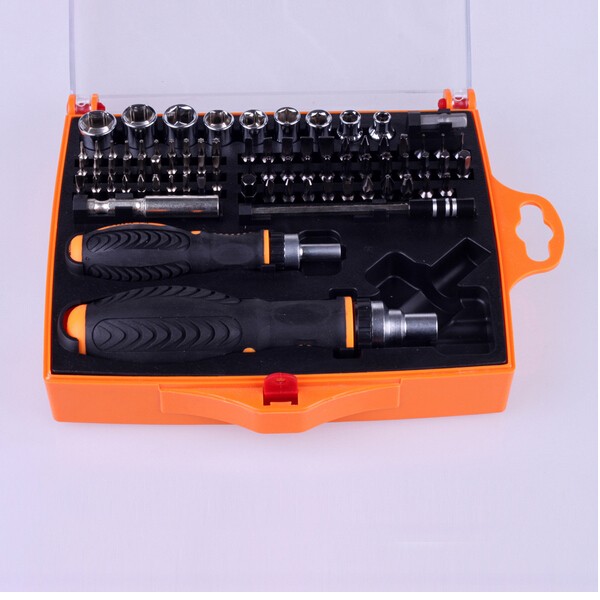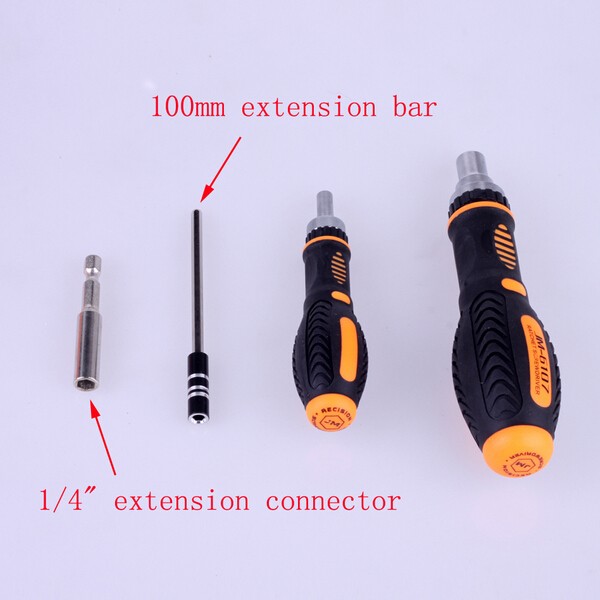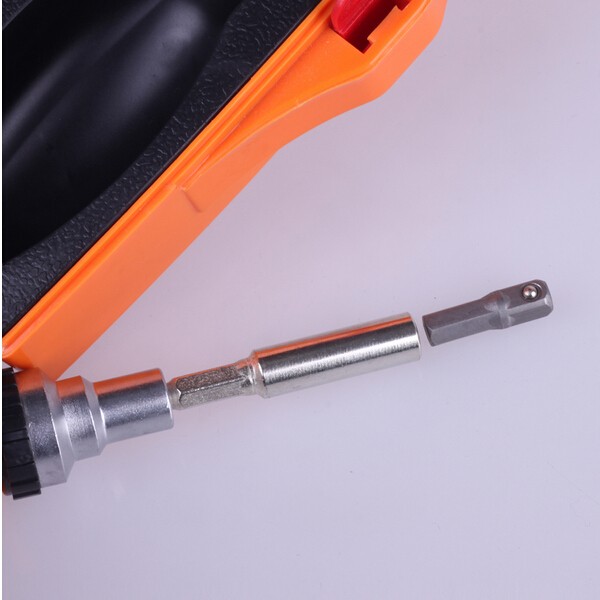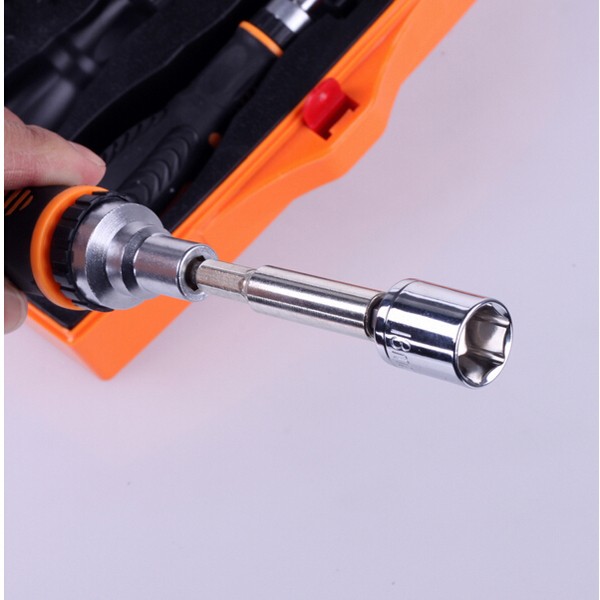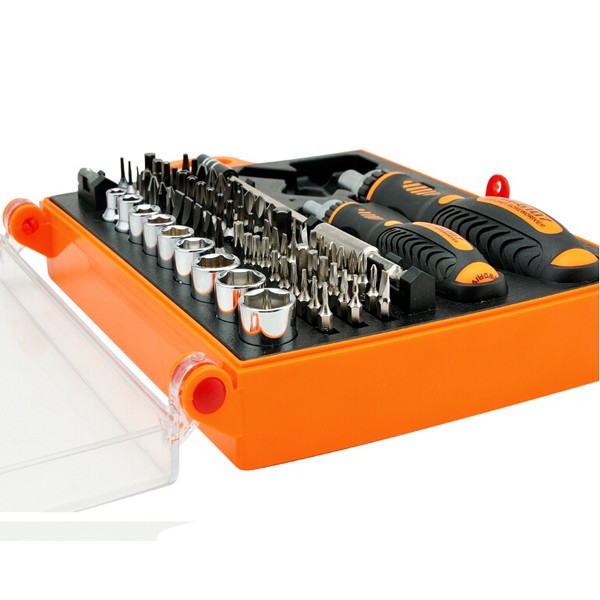 ---